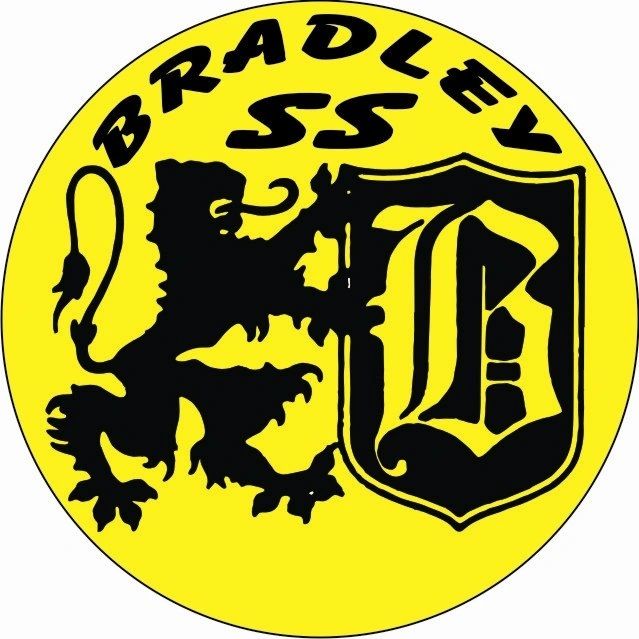 Started the Yellow project in June 2009 & still working on it at times. It's highly modified with fiberglass.
Bought the White in June of 2012 to build for the wife still working on it at times also.
Yellow one has a Subaru 3.3 - 6 cyl/5 speed & the White has the Subaru 3.0 - 6 cyl/auto.
Both are using the Toyota Supra front & rear suspension with large disc brakes, no VW here!

Will Start with the Yellow one as there are a lot of change and pictures.
Starting with the rear end of the Supra, welded in the Subaru engine cross member for the XT6 2.7 engine with a 5 speed.
Machine 1/2 plate for axle adp. from the 5 speed to the Supra axles.
This was later changed over to a Subaru SVX 3.3 6 cly.
Finished building the framing & added coil over chrome shocks.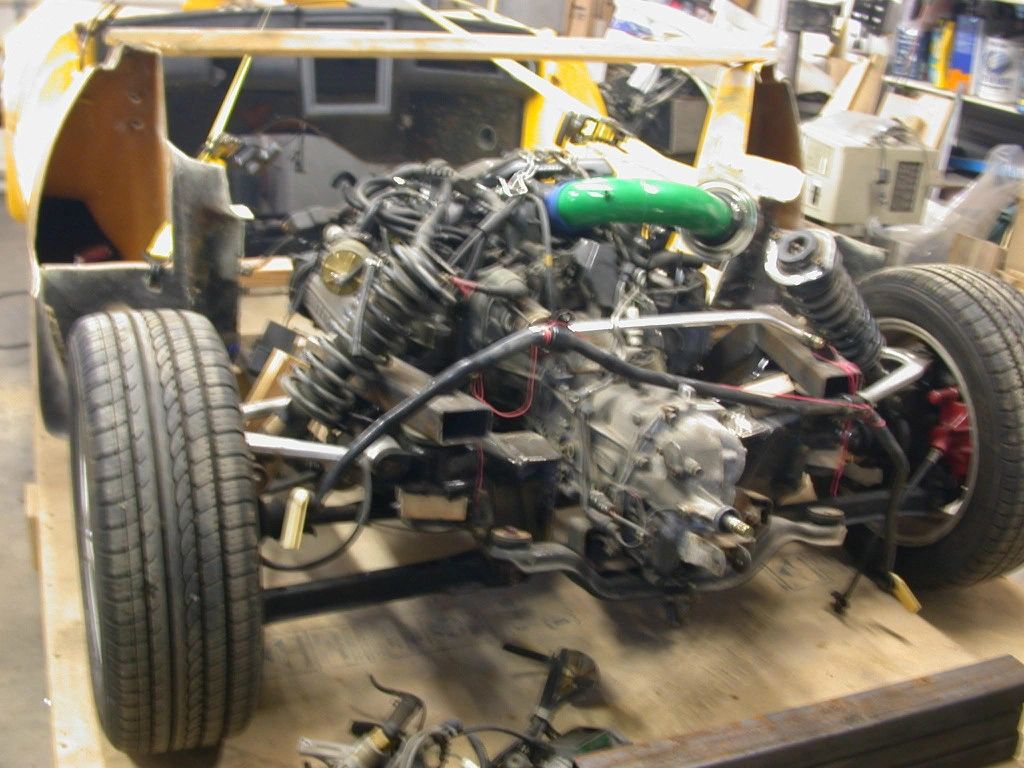 Up front build the frame to hold the Supra front end & added coil over chrome shocks up there also.
Then took every thing apart to weld the bottom of the frame.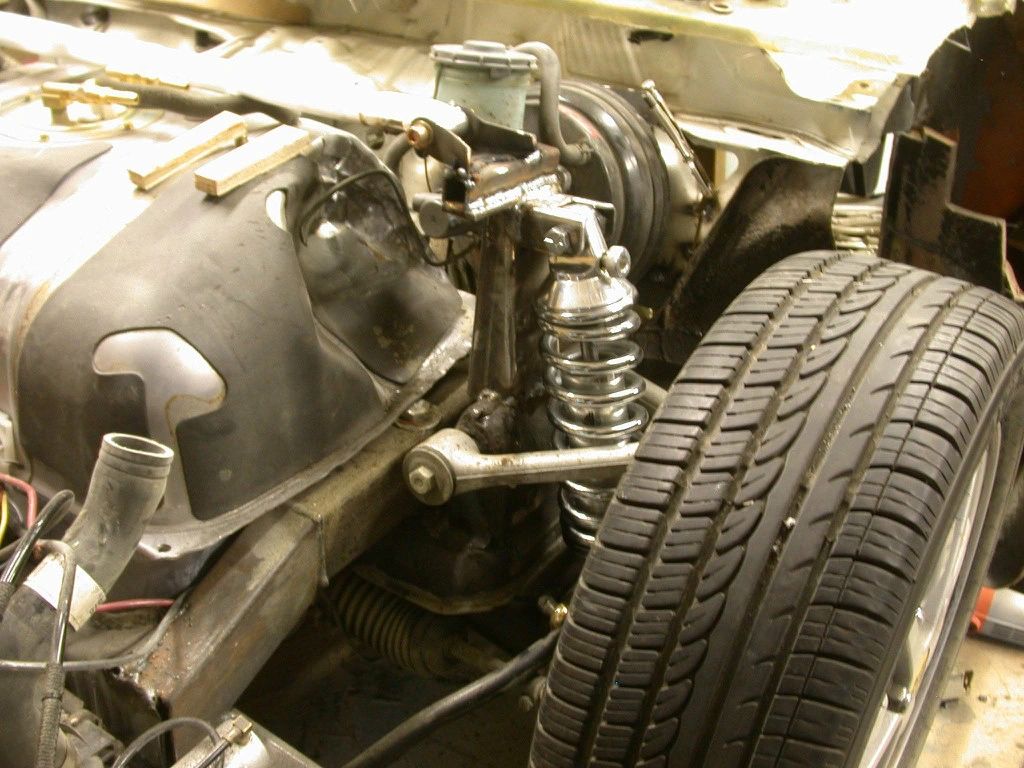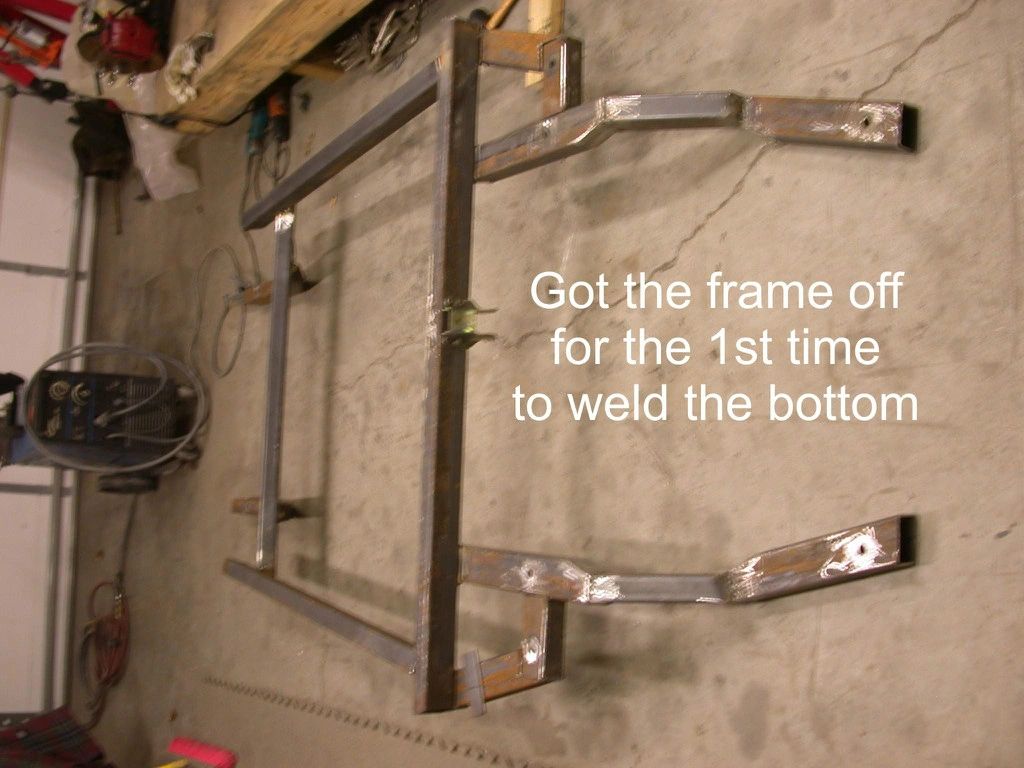 Used a shifter linkage from a VW dune buggy.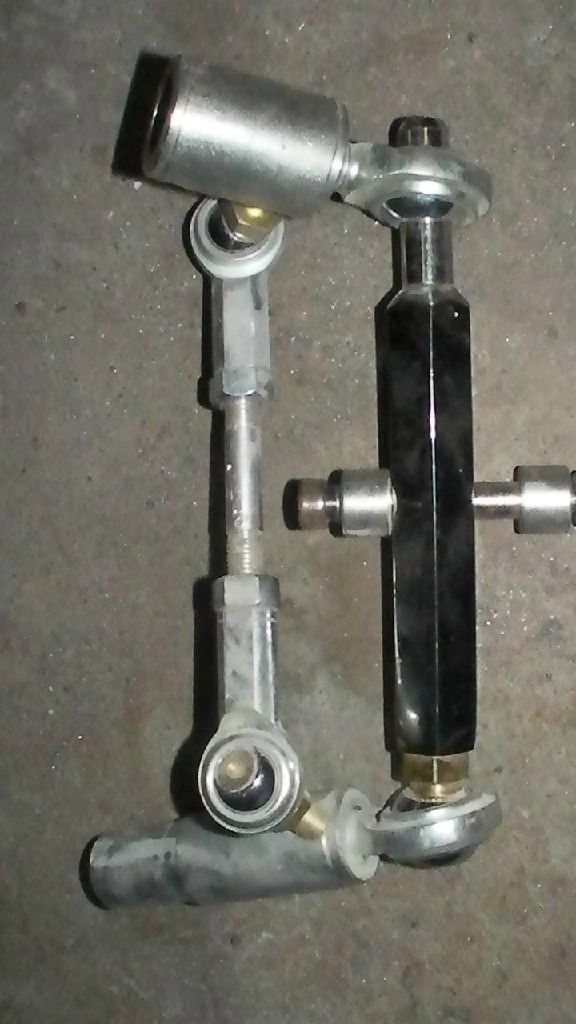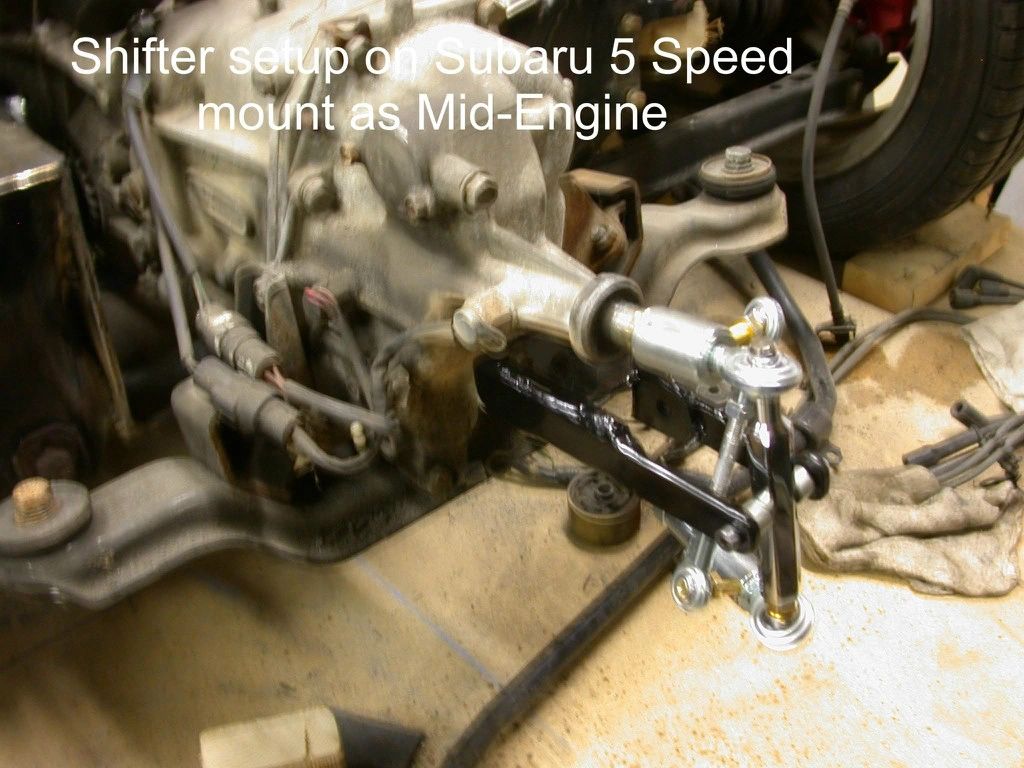 I cut the front and rear sections off & using the pump & cly. from a GM, the Mustang units wouldn't hold it up as they don't have a check valve like the GM, with trunk hinges from a Honda Del Sol.
They worked out great as they move the sections back about 1" before they flip them.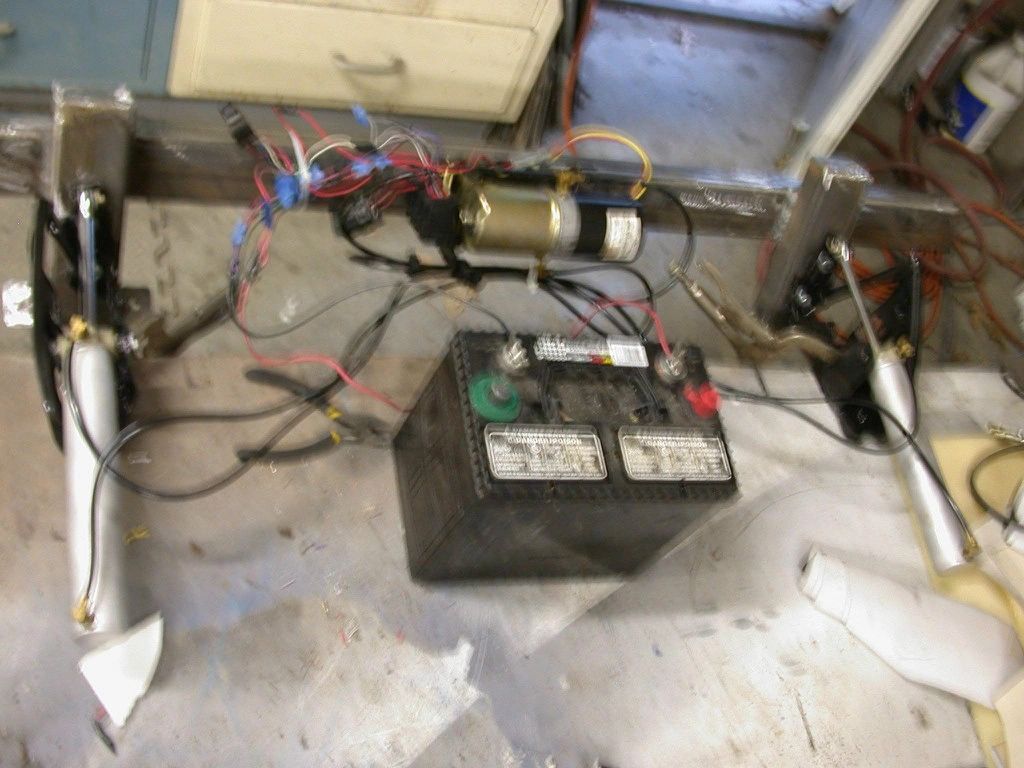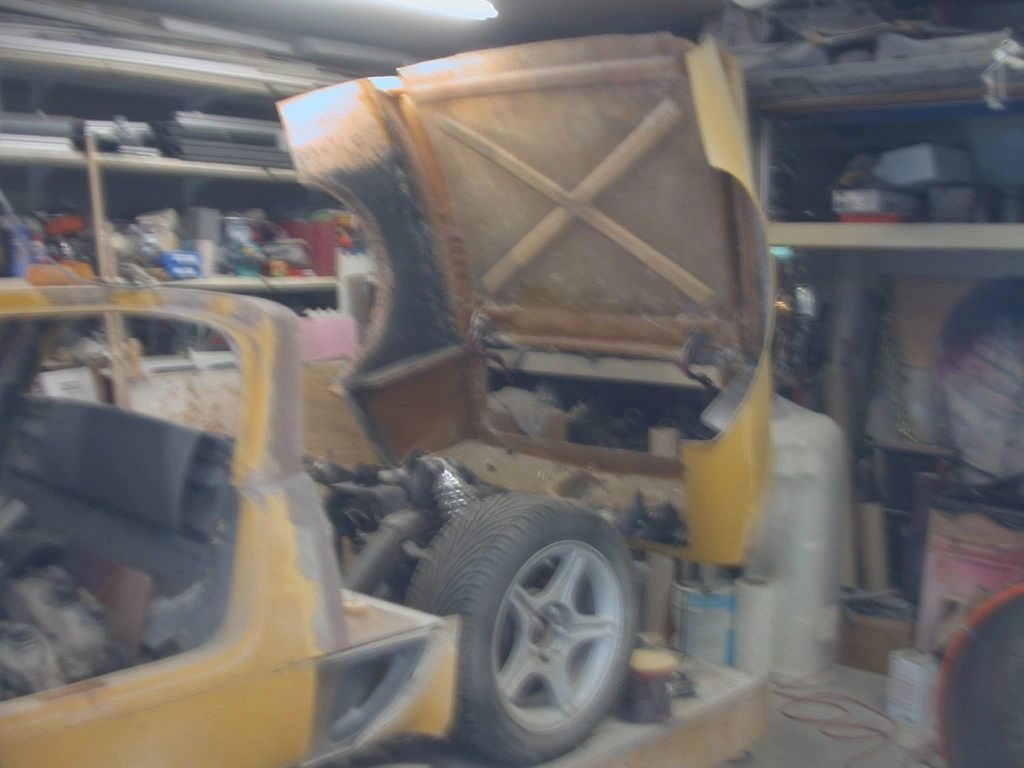 New Wind Shield for the Bradley GT II.
These W/S are next to imposable to find w/o getting another GT II with a good not fogged one.
Made a fiber glass W/S of the stock one & cruised the junk yards.
The only one I found close to it was a Datsun 280ZX being close to the curve but about 1" taller.
So cut it out & then cut the complete frame off the car.
If I had the money could have gotten cut down to fit better, but always want to us a NEW W/S to do it.
Made a mold of the W/S frame & popped one out.
After fitting it to the body started to fill it in to fit & had to add new lip on the sides.
Will be mounted with the sealer & rubber mounted to W/S.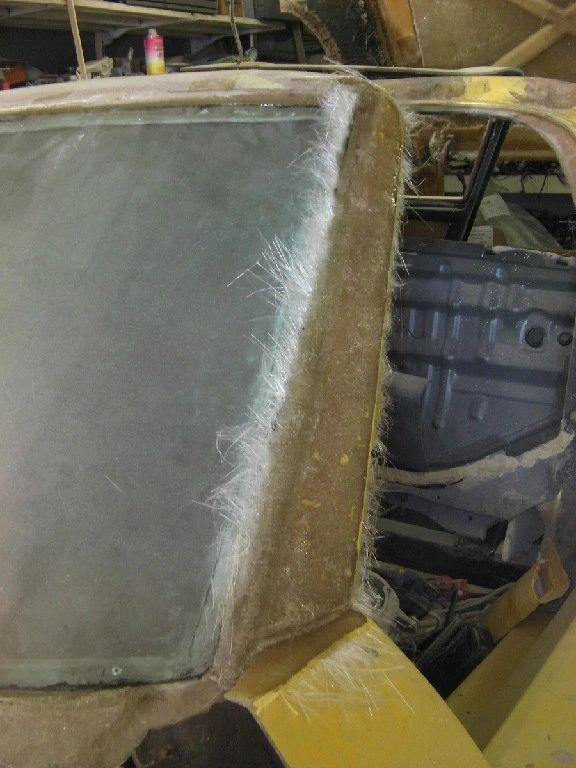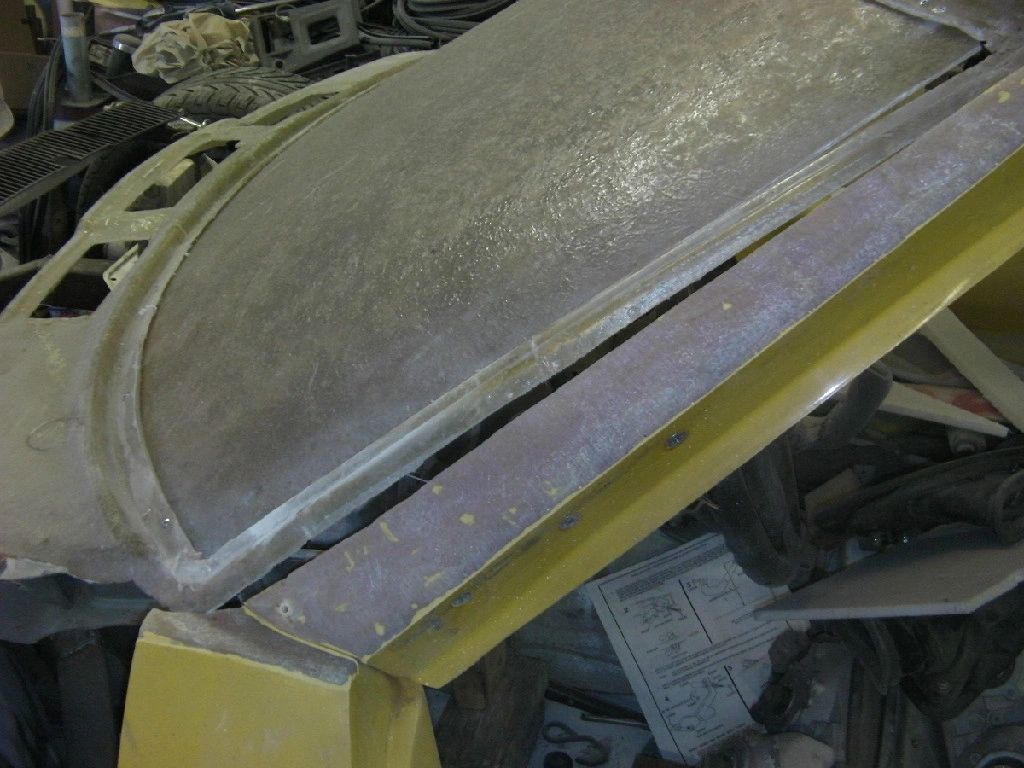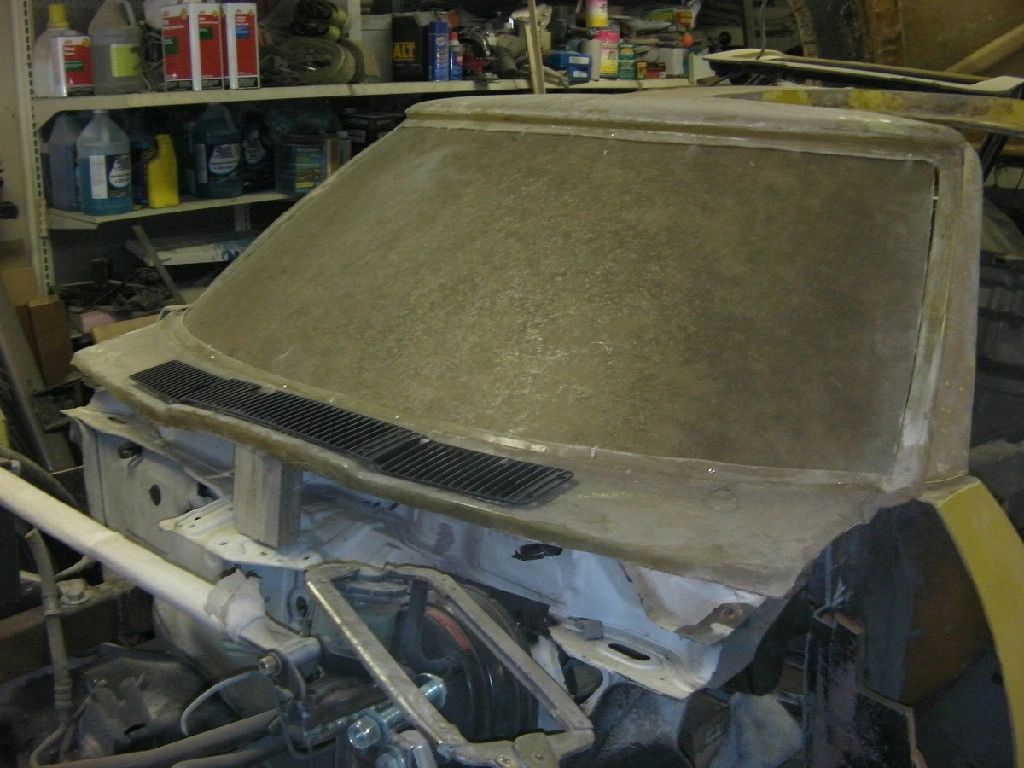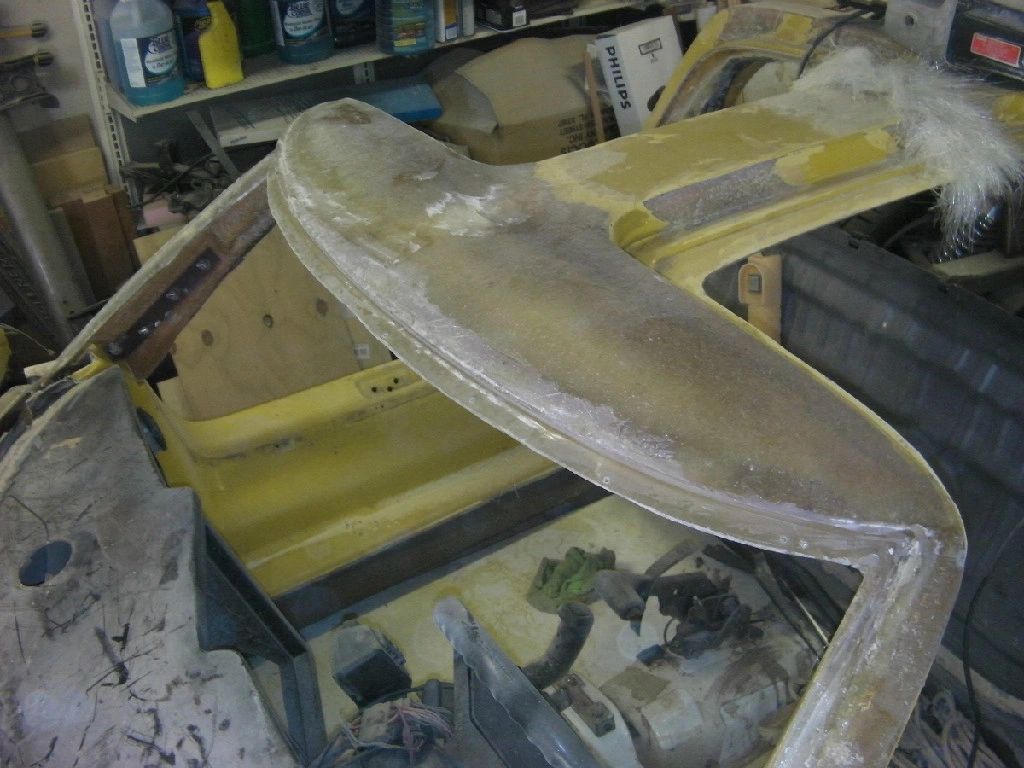 Next I wanted to get rrid of the School Bus tail lights, so back to the junk yards.
Found some nice Trans Am lights, so grabbed them & cut the rear end sheet metal off also.
Made the mold & had to shorten it about 5".

I them mounted the lights to the body & built a new trunk lip also.
Made the center section as a red light with the Bradley logo which will be on all the time the car running.