A little about me:
Born in Norfolk, VA 4/4/50, being a Navy Brat.
Went to over 10 schools including Fork Union Military,VA one year & an English Boarding School in Germany for 2 years, came out of there with an English accent. Moved to NJ it totally screwed up my Southern accent.
Went into the Marine Corp in 1967 at Parris Island, SC at 17. Stationed in Hawaii in 68, went to Vietnam in 69 got out in 70.
Opened a car repair shop with body & paint included 1976
Stayed in Hawaii for 36 years however not many pictures of what I did as it took film (remember that?)
Worked at Tripler Army Hospital for 8 years & married an Army Nurse in 1994 Jo Ann.
Started an engraving business, Custom Badge & Awards. Still do it at home here.
Moved to Knoxville, TN 2003.
So a lot of what I did was in Hawaii.
I'm on a few forums for the new build here in TN.

Yellow Bradley GT II Kit car http://bradleygt.proboards.com/index.cgi?board=general&action=display&thread=41
On the Subaru site http://www.rs25.com/forums/f128/178133-subaru-3-3-h6-mount-into-bradley-gt-ii-kit-car-7.html
White Bradley GT II Kit car http://bradleygt.proboards.com/index.cgi?board=general&action=display&thread=1269
Friend's Bradley GT work http://bradleygt.proboards.com/index.cgi?board=general&action=display&thread=354
Honda Travel Bags http://www.goldwingfacts.com/forums/10-reference-faq-forum/346319-building-gl1800-gl1500-travel-bags.html
3 Wheel Custom built cat http://www.goldwingfacts.com/forums/10-reference-faq-forum/378832-rakoons-3-wheel-car-project-w-subaru-6-cyl-5-speed.html
A inkjet T-Shirt printer http://www.t-shirtforums.com/diy-dtg/t176363.html

Also other project including building Solar panels, Water recover system to flush the toilet.
Doing work on my 1990 Ford (now gone) 2006 Ford Ranger (selling) & my new 2011 Ford Ranger.

In the past I have built 7 CNC cutting table, 1 PCB cutter & 3 Plasma cutting tables.

To make money I'm an engraver doing Laser engraver 50 watt, glass etching, & full color Name Badges.
Home page http://custombadge.com/

More to come as I get time.
Few of my 1st cars that I had to scan into the computer
The 66 Mustang was a hard sell back them, the kid next door got it for $50.00, wish I had it now.
The Olds Vist Cruiser converted to a pickup with a Chevy 427/400 Trans.
And the TR Spitfire was souped up & raced in the local SCCA Track, but was also my street car.1st wife & kids in there also.
This was when I was a street mech, no shade trees around.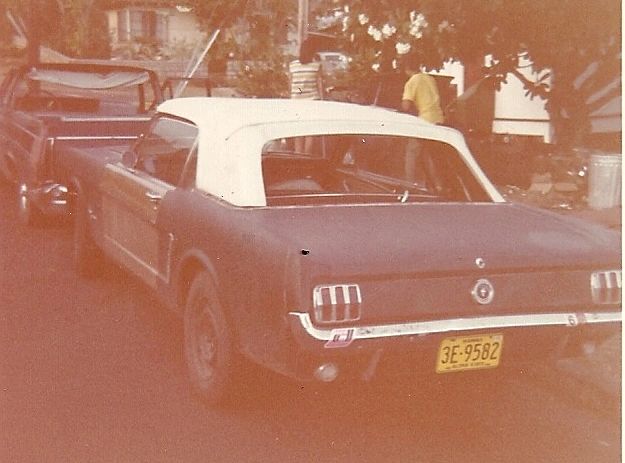 Then I open my shop in Nov 76, Built this custom 68 Mustang ( that's all sheet metal work on this) to put in the World of Wheel show in Hawaii, The roof lines were idea from Ford's Model J Cam/Am racer, did not do so will, think it was the hairy inside & I didn't know the right people.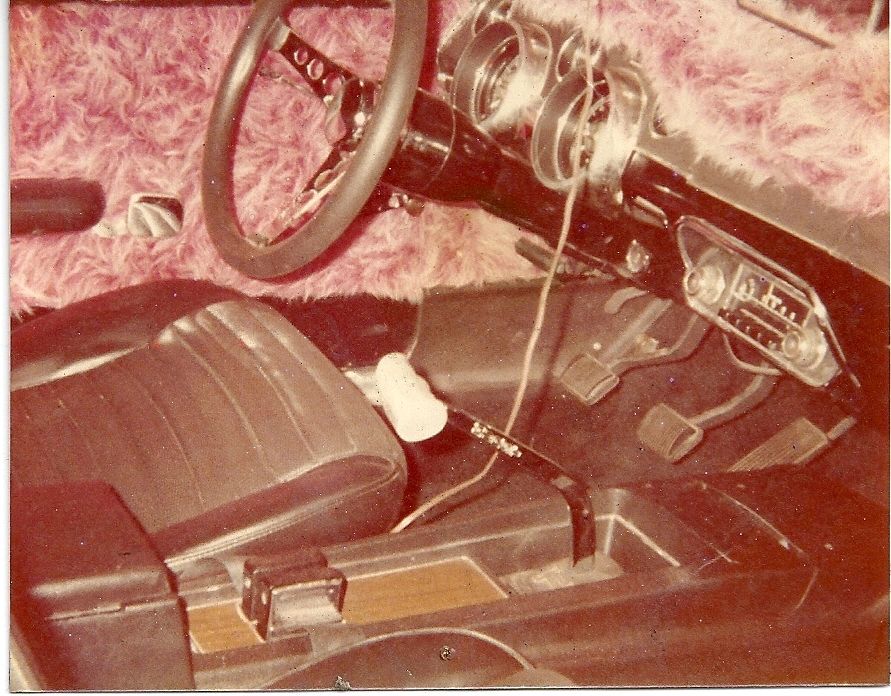 So this was it in the 2nd year show. Now converted & relicensed. as a Pick Up Mustang.Got 1st place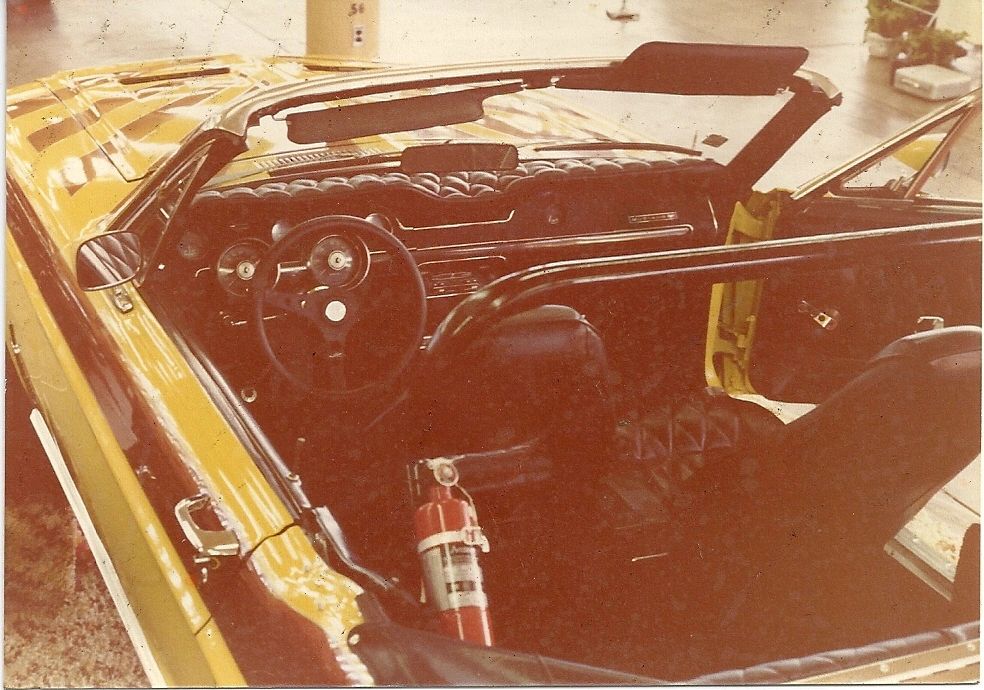 The 3th & last show I ever went in is here with the 68 Mustang, now with wire wheels, TR GT6 w/3 weber (see scoop) which was the last car I race in the SCCA & you can see my 81 Honda Goldwing.
Also built a Spitfire with the POB 215 cu in V8 w/auto. That is now the English Rover engine & the are still using it.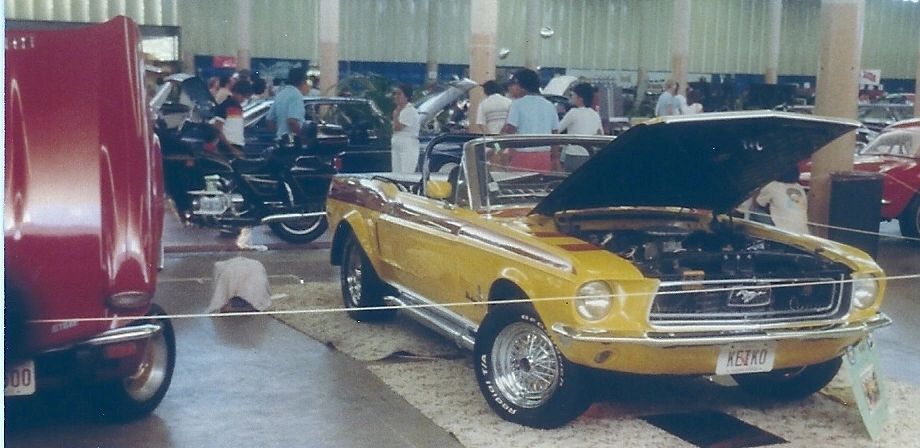 And this is what the Mustang looked like when sold. The guy wanted a top on it, so build this removable roof, then the car was shipped to Guam, so I never saw it again.


Here is a Van I started but sorry to say never finished. The van movement die quickly.
It WAS a Dodge dog house engine converted to V-8 Van. Extended the front 28" so you sat in front of the wheels.
Then added another rear section with axle so it would be a 6 wheeler. All 16ga sheet metal.
It was a blast to drive & weird going around corners.
That's not me in the picture, but she was my girlfriend at the time.
The orange car was customer AC for me to restore, Had Fiat engine . (before Cobra)
Sorry to say these are the only picture I could find. Would like to build this in Fiberglass some day!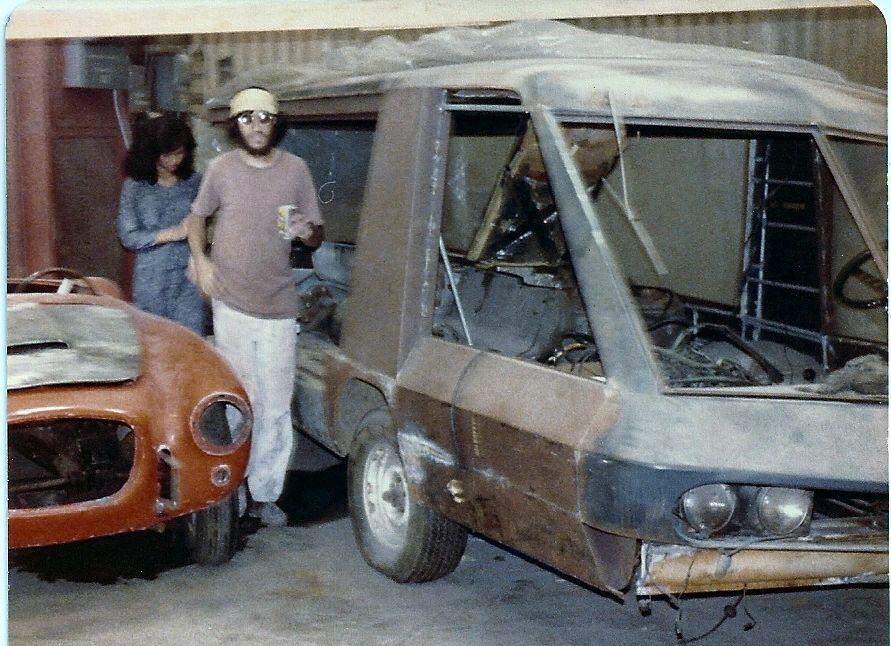 This is a highly custom Ford Pinto, Roof was dropped, build new front end & made a mold for fiberglass front, notice the front inside has finished panel also. New fiberglss rear end w/spoiler & Mazda RX2 tail lights (very rare now) see Pinto back window, the only give away.
I do have a lot of pictures of this build.


This was my 1st PM project. VW Van floor w/pinto 6 cyl engine.
This was going to be used as a mobile repair truck.
Sorry to say, closed shop & never finished it. Was drivable.& sold.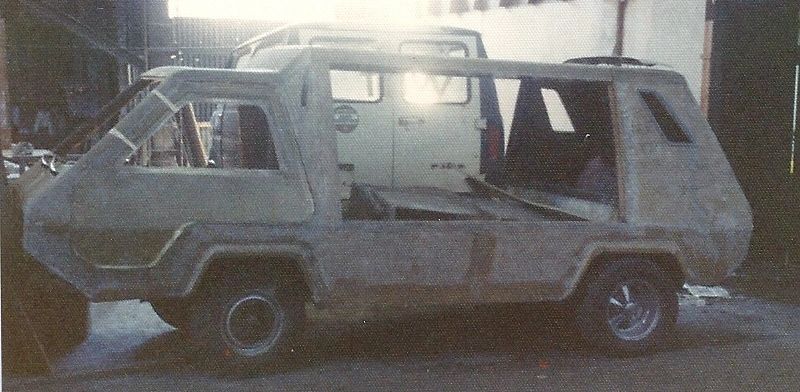 Another Pinto going under the knife. Chopped, channeled, mid-engine 5 speed.
This one was stolen for the Lancer engine when I was in Japan, never saw it again.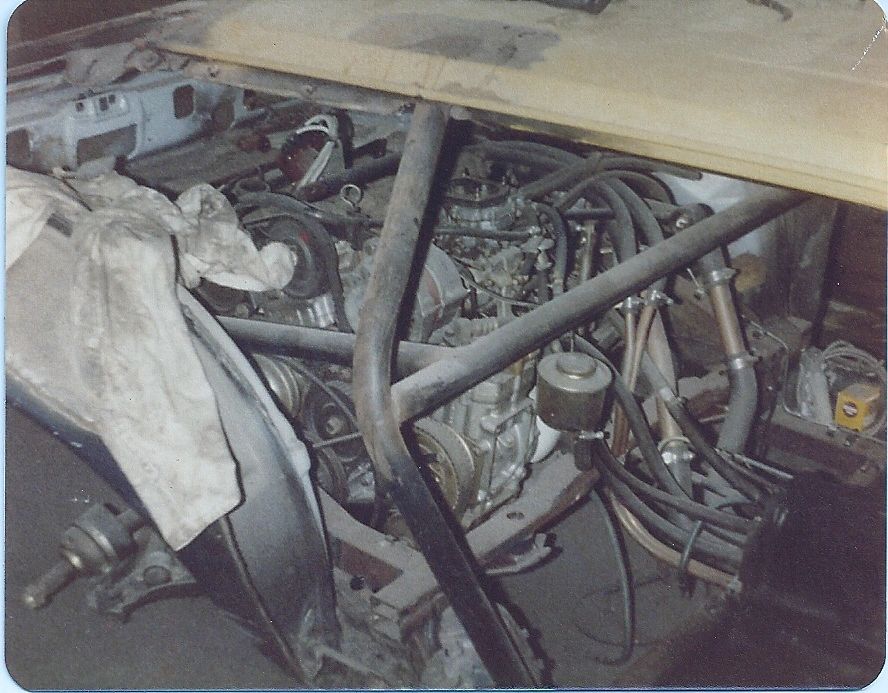 When I close the shop went to work in a fiberglass boat building yard to learn the secrets of fiberglassing. There is no secret but you have to get it out of the mold.
The owner had me build him this car from scratch. Hurt my back before it was finished & don't know what happen to it.


My second PM project a 3 wheel car. It's Had a Mazda 1.8 Tubro mounted in the back. Check out the cool Head Light.
Started it in my friend Brake Shop & tried to finished it at home, but had to move & lost it.
I do have a lot of pictures of this build.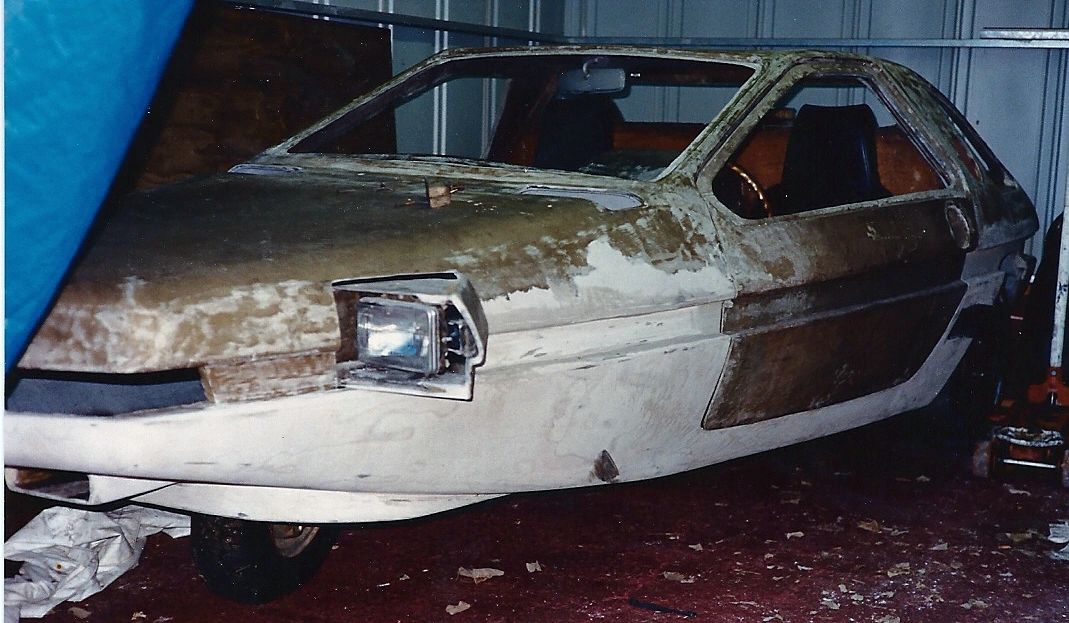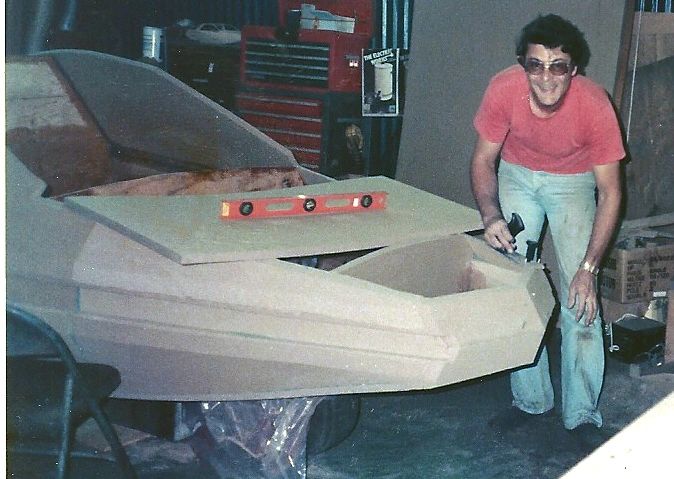 And a few trucks in my life, 1st is a Datsun with a Ford 351C/auto, homemade 3" lift (no kits back then) with Toyota rims & tires. Datsun didn't had a 4 wheeler yet, only Toyota.
2- Another Datsun which believe it or not didn't mod, just painted. You can see the Pinto & a MGB in the garage.
3- Mazda playing with candy paint. Not to good.
4- Now here a cool truck. It's a double deck flat bed with tilt lift All hand made back in them days. Could keep my tools locked up in the bottom stock bed which was cut down to the wheel wells
You may have notice I was on a Datsun budget! Still am!!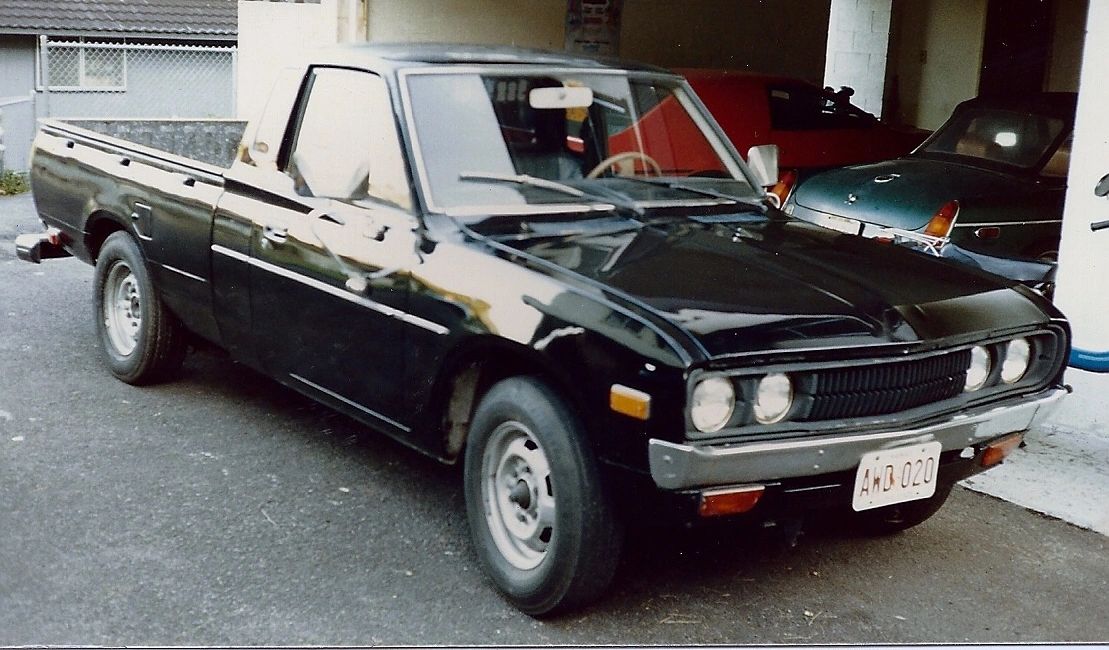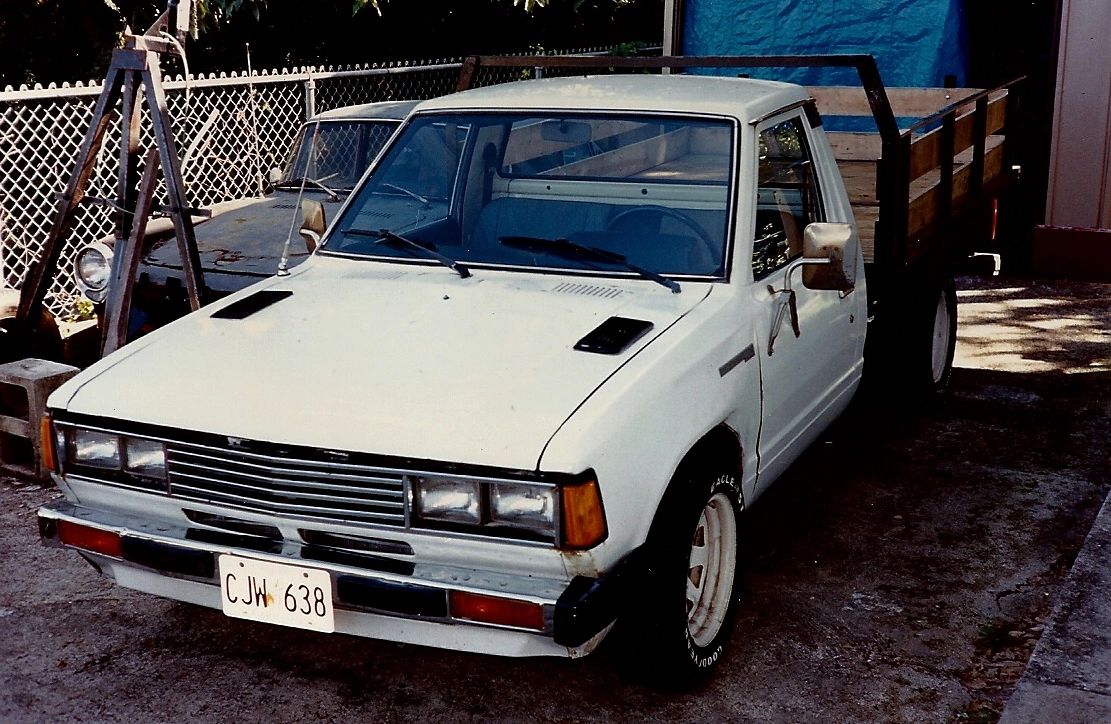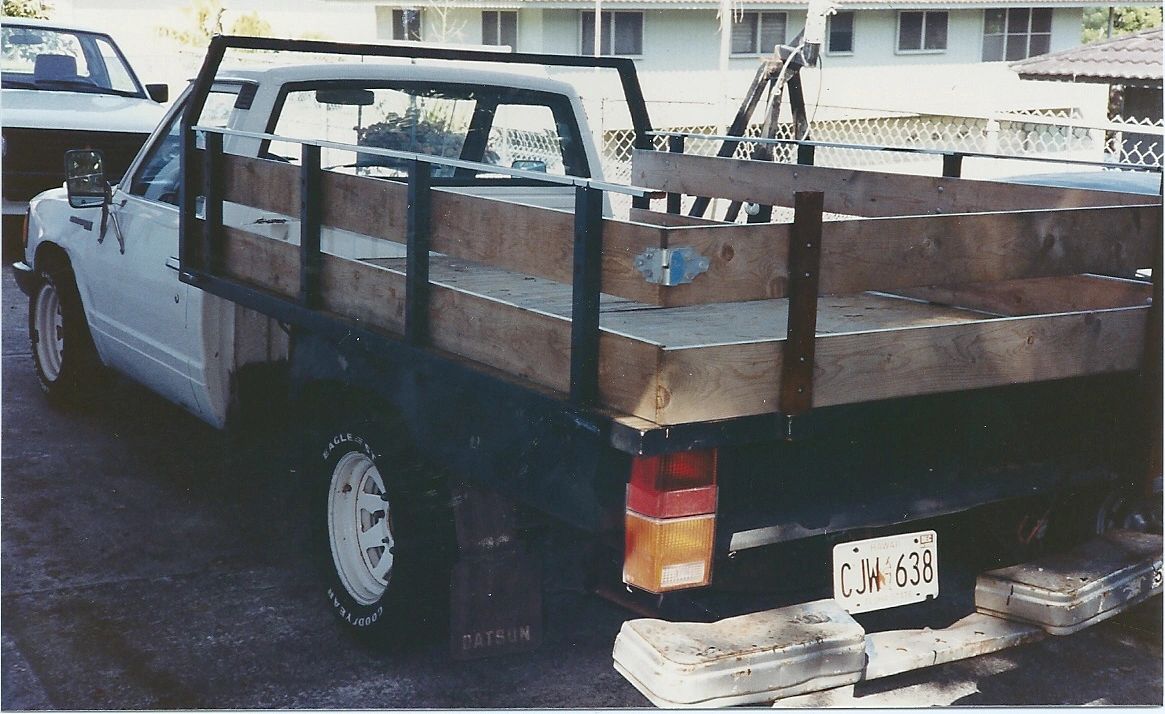 A rare Suzuki Full dresser before the Honda GoldWing Dresser.
And even RARER is the Suzuki with a Mazda Rotary engine, (traded a VCR for it) only 500 made & 7 sent to the USA.
It would twist the frame sideways when you hit the gas.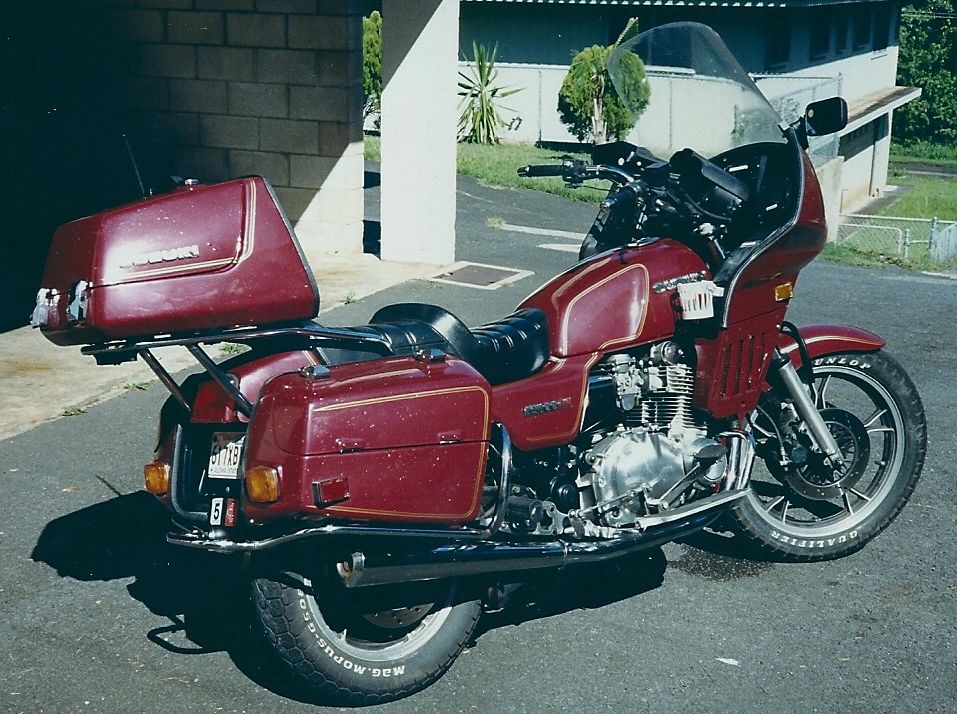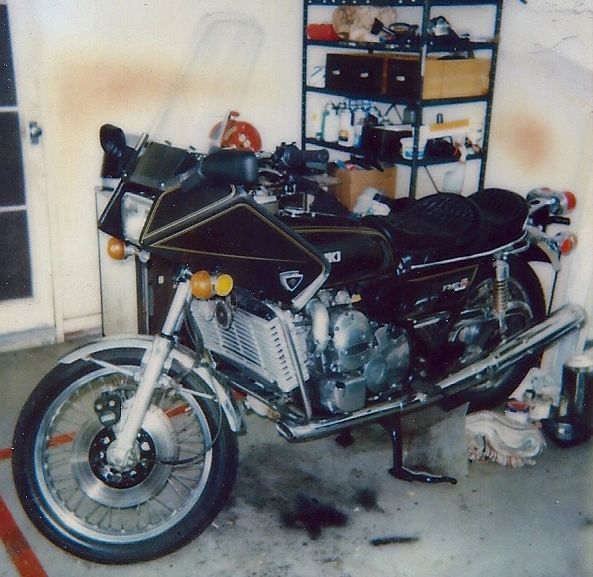 Here is a rent-a-car from downtown Waikiki which I found in a junk yard & restored.
This was one of the last built by the owner on TriHawk of 28 to Hawaii,
TriHawk was sold out to HD which after speading over a $million$on it, Shelved it never to be seen again. It was a blast to drive.
One of the 1st 3 wheel cars made in the USA by a company.
I modeled my 3 wheel car from it, but with a Subaru XT6 engine w/5 speed.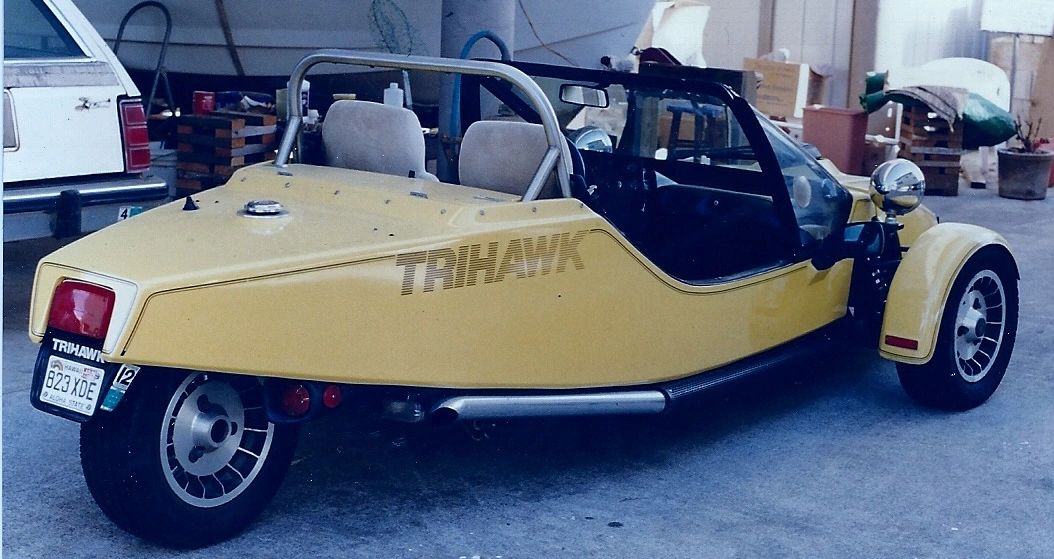 And last of the olde pictures are a few other cars I've owned.
1st one is a Bentley (Not Rolls) with right hand drive, had to replace both brake booster at $400.00 each.
Even had a jar of Gray Poupon.
The Fiero was a dog with the 4 cly. engine.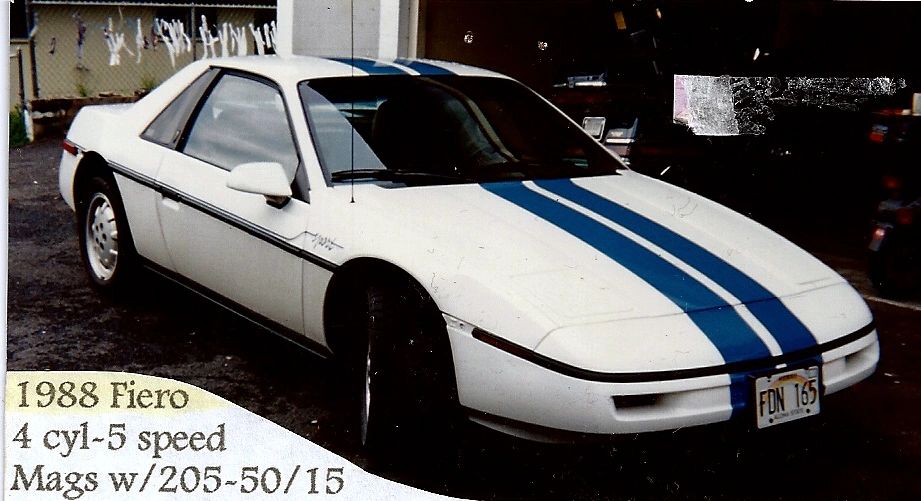 The problem is, that's maybe only half of what I did.
Didn't take to many pictures in the old days & the only reason I have these is a girlfriend I had put them in a book.
Like I had 16 - TR Spitfires, 1 - Lotus, 67 - Chevy w/flames, about 3 - MGB, 1 - midget, maybe 12 - motorcyces but not at the same time. & many others
Started with a 58 Chevy which never ran & riding a Honda 150 Dream.


Bruce Koons Skip20 Contract me Custom Badge & Awards
Knoxville, TN 37934 skip20(at)tds.net web site custombadge.com